Schedule an Appointment with Austin Beck! 
Austin Beck, Marriage & Family Therapist, PhD, LMFT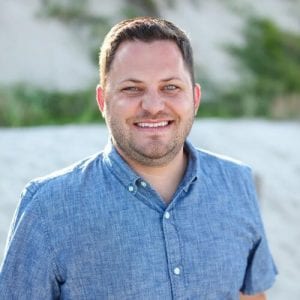 Individuals, couples, and families thrive when they connect to their most authentic selves and develop the relational skills to bond with those they love.
Thriving through Connection
My clients tend to thrive when surrounded by stable relationships, feeling secure, like they have opportunities for genuine connection. I believe my role as a therapist is to teach my clients how to establish relationships with others. I first create a professional, safe, and meaningful emotional connection with them, allowing them to look inward and access the full range of their feelings. I help them facilitate more emotional experiences they may not be accustomed to experiencing, helping them understand who they are, and share with others intimate details about themselves with more vulnerability.
EFT-Trained Couples Counselor
I utilize my advanced training in
Emotionally Focused Therapy (EFT),
a research-based couples therapy methodology known for facilitating repair in relationships and increasing intimacy as a system. I guide couples, individuals, and families so they can not only survive but thrive in many challenging experiences!
Finding Inner Courage
Looking inward, addressing the scars from ones' past, and living in such a way that lets others see who you are is an act of courage. Walking the path towards an authentic and congruent life can be a lonely one at times. While therapy can never replace the meaningful relationships that one develops organically with those around them, it can provide a space to explore and discover without the threat of disappointment or abandonment.
Goal of Therapy
My goal is to become obsolete in your life–I'll be here for as long as you need me, but the objective of therapy is for you to feel like your mental health is strong enough, you can do this on your own.
Learn more about the Team of Therapists at Healing Path in Utah