Find Safety and Convenience with Online Therapy
With the onset of COVID-19 in Utah and across the world, we recognized that many of our clients might have health conditions that make meeting in person with a licensed therapist a significant health risk. We offer a HIPAA compliant telehealth platform to any client who would like to use it, giving you the option for online therapy making getting mental health advice, and working with a Utah counselor as convenient as activating your online device and finding a quiet space.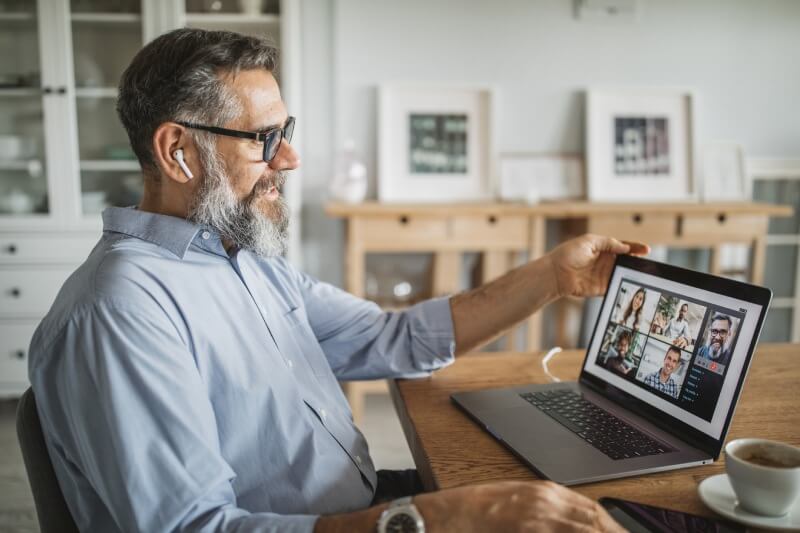 Sign up for a FREE Online Therapy Evaluation
Is Online Therapy as Effective as In-Person Therapy?
Research about online therapy and our personal experience with the technology tells us that online treatment can be just as effective as working with a therapist in their office.
We realize that you'll need to find a private room in your home or workplace to conduct your therapy session, and these days this can be challenging for many of us. But taking ownership of your mental health, allowing yourself the privacy for an hour in a bedroom to meet privately with a mental health professional on your computer through our online application can be an essential first step in setting boundaries in your life to growing and healing. 
Online Therapy Groups
We invite a lot of our clients to private therapy groups to help them learn about specific mental health subjects we think will help them. We have started conducting these groups in online formats. If you're interested in finding group therapy in Utah, with supervision from a licensed therapist, contact us to see how we can help.
All Forms of Therapy Can Be Online
Just about all of the counseling we offer at Healing Paths in Utah can be accomplished online. The way we look at it is, now we can offer our services to anyone in the state. For example, people are searching in Salt Lake County and Utah County for mental health help and struggling to find a therapist who meets their needs. Pornography addiction is a big problem in our state, and there are a lot of clinics that advertise they can help, but few clinicians train as CSATs.
We get calls from people all over the state who have learned about our Certified Sex Addiction Therapists and their specialized training and tools for helping those with sex addiction. We've been contacted by people who can't kick their addiction to cigarettes and they think a sex addiction therapist can help. When you understand how addiction works, that's not a far fetched idea.
If you live in Utah, and can't find the help you need, we are licensed to work with you through online therapy. If you want to come and meet with us in person, we're happy to work directly at one of our Utah therapy locations.