Bridget is a dedicated professional with a unique journey and a passion for fostering healthy relationships. Bridget graduated with a bachelor's degree in healthcare administration and psychology and later a graduate degree in healthcare administration.  After working in the healthcare administrative field for 3 years, she pivoted to pursuing her MSW degree.  Bridget recently graduated with her MSW from the University of Nevada, Reno and is excited to join the Healing Paths team. 
During her pursuit of a social work degree, Bridget immersed herself in diverse roles. She worked closely with domestic violence survivors, offenders, and children, gaining invaluable insights into the intricate threads that weave relationships and emotions together.  Her experience extended to adolescents within the Department of Juvenile Justice, revealing the profound influence of our connections on our overall well-being.
Bridget's journey unveiled a crucial realization: our attachments have a profound ripple effect on every corner of our existence. She came to understand that these attachments often linger through the years, silently shaping our interactions. Her encounters also illuminated the intersection of trauma and attachment, highlighting how the process of healing can catalyze transformation in our relationships. From romantic partners to family members, the quality of our connections resonates in our mental, emotional, and physical health. Bridget believes that nurturing secure attachments can serve as a reflective mirror for our inner selves, fostering the healing we all deserve. She is a firm advocate for the idea that healing relationships, guided by a skilled therapist, can be catalysts for attachment healing. Her holistic approach to healing through attachment resonates with her own life's journey, making her not only an accomplished professional but also a compassionate guide for those seeking transformative relationships.
Beyond her professional endeavors, Bridget's life story is rich and diverse. She proudly served in the Air Force for seven years as a medic, a testament to her commitment to care. Her journeys took her across the globe, both in uniform and as a civilian, allowing her to appreciate a myriad of cultures and perspectives. When she's not shaping transformative connections, Bridget finds her own healing in the pages of books, the tranquility of camping, the thrill of hiking, and all things outdoors.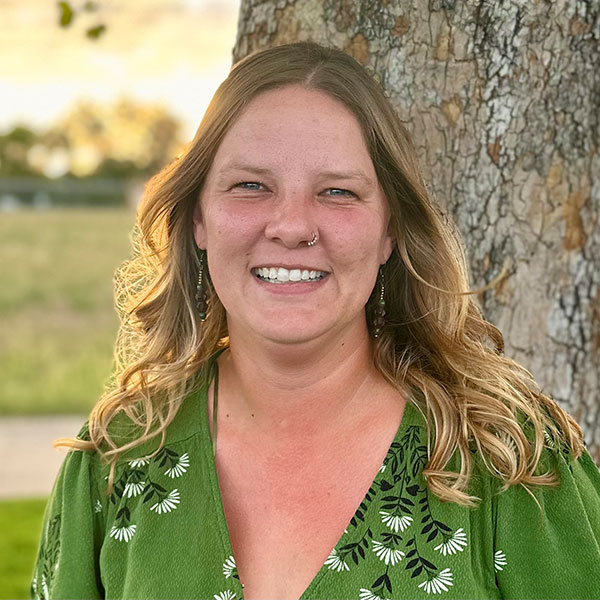 Contact to Schedule an Appointment
Education
Amy graduated from University of the Cumberlands with a M.A. in Clinical Mental Health Counseling. Her Bachelor's degree is in Mathematics from Southern Utah University. She is a Certified Sex Addiction Therapist with the International Institute for Trauma and Addiction Professionals and practices Lifespan Integration with her clients who have experienced trauma.
Learn more about the Team of Therapists at Healing Path in Utah