Is Your Relationship on the Rocks?
We hear it all the time at our Bountiful, Utah Clinic. Perhaps you have felt this way too–Marriage counseling is just another way to "find the bad guy." Assigning blame, stirring up old arguments that continue to cause pain, facing uncomfortable problems in the bedroom, without ever entirely solving the issues. 
A lot of couples get to the point where they are desperate for things to be better in their marriage–They seek couples counseling as a last resort. But sometimes the endless loop of criticism, defensiveness, ignoring each other, or outright contempt has gotten so severe, there is a real chance that the problems have procrastinated to the point where it's too late. 
We Must have Gotten Married for Some Good Reason, Right?
Marriage is like a dance where two people bring their emotions, pain, hopes, and fears to the dance floor to swirl around with their partner's passion and most profound anxiety.
When a romantic relationship works, it is beautiful and intense, and something you want to be a part of. When the partnership stops working, you can feel stepped on, pushed around, and unappreciated.
The couples that we do our best work with are those we see divided by heartache, but who still hope to work things out. They want to get their relationship dance flowing smoothly again. Marriage counseling maintains the relationship, while you as individuals change and grow as a part of life and aging.
Do You Want Marriage Counseling to Work? Our Utah Clinic Can Help!
Most couples don't want to throw in the towel on a relationship where they once felt passionately. No one starts a relationship thinking, "One day, the person I love will hurt me badly, and leave."
Few people go into relationships expecting to be deeply hurt. But emotional wounds are often a part of a long-lasting marriage.
Addiction and Marriage Therapy
Betrayal and addiction complicate a relationship in profound ways. We place so much moral weight on the dedication our spouse shows us in marriage. But often addiction can come unexpectedly, is unplanned, and is not necessarily a moral failing.
Most couples don't know how to move through the damage caused by an addiction of one of the spouses and build a stronger relationship, but it is possible. Dependency and the betrayal that often comes with that force couples to face tough truths in their relationship while learning communication skills they didn't know they needed. But better communication, even under the stress of addiction, can create a powerful bond between a couple that once thought their relationship was easy.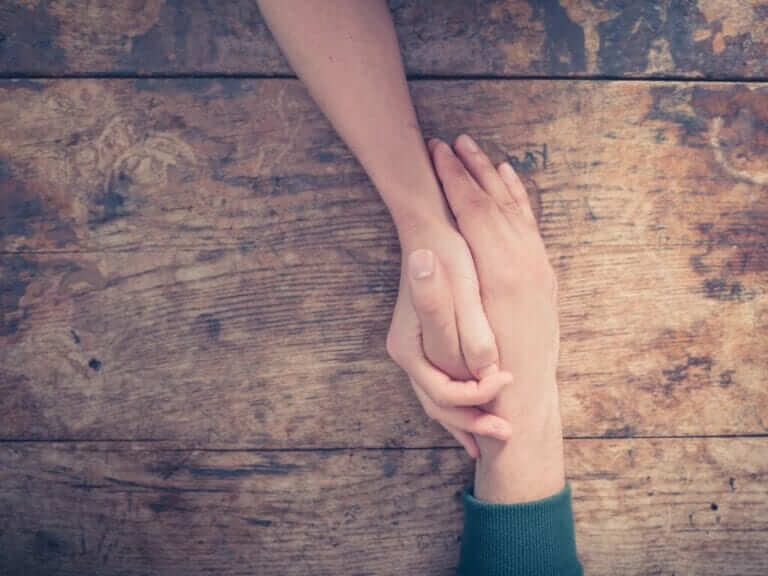 Do You Offer Online Therapy Options?
Yes. We can support you in your recovery using a HIPAA compliant telehealth platform, which means you can meet privately with a marriage therapy expert or join a therapy group from the convenience of your home. If you're interested, sign up here. 
Schedule an Evaluation NOW!
Don't wait until it's too late!
LDS Marriage Counseling in Utah
LDS culture is dominant here in Utah. The Church's commitment to marriage can be both positive and difficult when couples face severe behavior addictions. We have several CSAT trained therapists who offer counseling to LDS couples, with the right culturally sensitive awareness of helping Utah couples trying to preserve their marriage and families.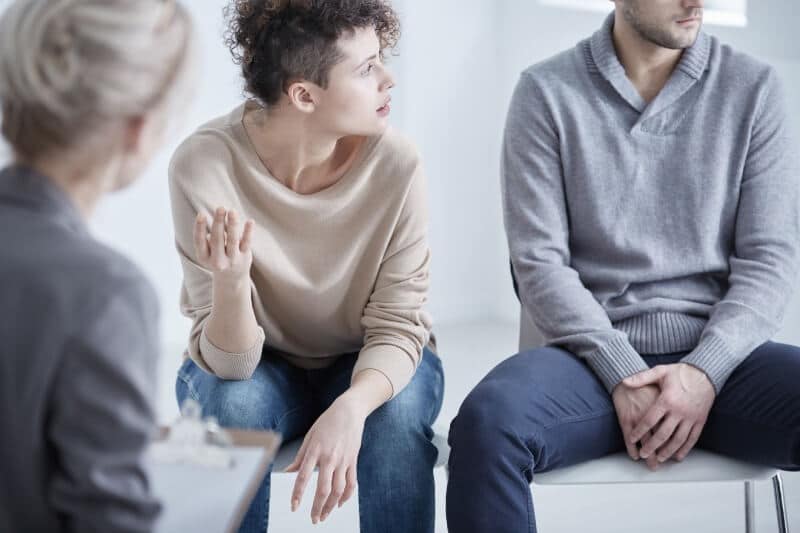 When you're approaching any marital problems, working with a Utah-based sexual health clinic that specializes in addiction, like Healing Paths, Inc. is a smart decision. Whether you imagine there's an addiction at the root of your problems or not, knowing that we have several highly trained Certified Sex Addiction Therapists (CSAT's) on our staff, available to help can be a crucial resource if it's needed.
You've Already Taken the First Step
If you are reading this page, you already have an advantage. In the quest to see if you can save your relationship, you've likely recognized that you don't know what to do. You need help. Working with our marriage counseling clinic is the next step, and it's the right step.
We know how to help!
Building a Rock-Solid Relationship
In the first phase of marital therapy, we'll focus on helping to turn down some of the intense heat on the ongoing pain. It's a lot easier to see yourself and your partner truthfully when you don't feel like you have to block their incoming swing.
Breaking it Down to the Basics
The parts of the dance are just as important as the dance itself. We will not only learn how to relate to each other better, but we'll develop a deep understanding of each other. You will find a well trained and empathetic therapist who practices what they preach in their own relationships. We'll help you understand the inner workings of yourself and your relationship.
We will go beyond the words, stories, and ideas that you and your partner are trying to exchange with each other. You will finally make progress in communicating with each other. 
Science of Marriage Therapy Practiced in Utah
We use clinically proven methods to start bridging the gap between you and your spouse. Our system isn't guesswork or touchy-feely clichés. This is a science-based treatment for couples. A lot of groundbreaking work has been revealed in recent decades, giving couples vital tools to fix relationships and inoculate your partnership from divorce.
Two Methodologies for Treating Utah Couples in Marriage Counseling
Most therapists or psychologists fall into one of two camps with marriage counseling. They either teach the Gottman Method or use Emotionally Focused Therapy (EFT). We believe there's value to both methodologies, and we use both. Jackie Pack, the director of Healing Paths, is highly trained in these systems and teaches her team to use the Gottman Method and EFT therapy. This sets us apart from other offices that may be too limited in their approach, only offering one or the other to their clients.
Start Couples Counseling Today
It's easy to put off starting marriage counseling. We get it. It can be a painful process. There are a lot of unique cultural conditions in Utah that make marriage challenging. We understand these situations and understand how to support you.
Call now for a free 30-minute phone consultation with one of our marriage counseling professionals. Whether you're looking to meet with a therapist in a person at our Davis County clinic or you'd want online therapy, we can support you anywhere in the state of Utah. The bottom line!–We are excited to help you! Marriage therapy can work, if you believe it can work, and if you want it to work.