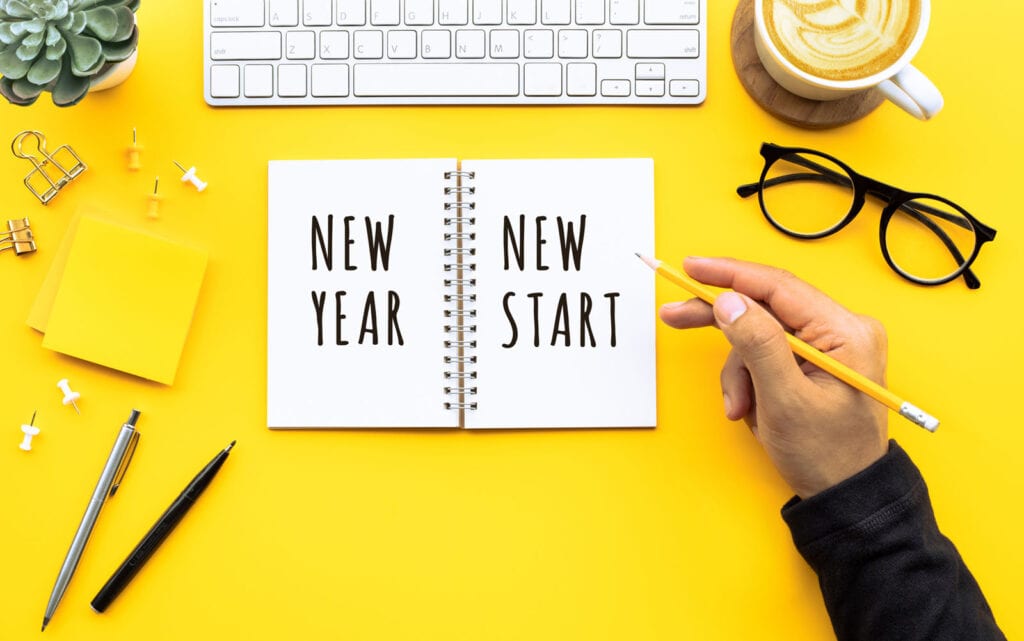 In this episode of
Thanks for Sharing
, Utah therapist Jackie Pack talks about the difficulty of starting over and the importance of allowing ourselves to try new things and to step out of our comfort zone.
TRANSCRIPT: New Beginnings
Hi everyone, welcome to Thanks for Sharing. I'm your host, Jackie Pack. So it's been a little while since I've recorded some podcasts, and I have to say during the break that I took during the holidays, I didn't just completely forget about my work and do nothing. I was working on several outlines and scripts and doing some stuff to prepare for podcasts in January, and I had a Word document on my computer, and anybody who knows me knows that I kind of have this love/hate relationship with technology, and really I love technology and technology doesn't really love me back is how I describe it. So I had this document that I had been working on, and I don't know what happened to it. It just disappeared. I had it minimized because I had been working on it at work. I didn't shut down my computer, I took my computer home, helped my daughter on a project, and then went to go back to my project and maybe start recording some podcasts, and oh I don't know, get ahead of the game, and it was gone and it really deflated me, so I thought okay, not a problem, like I can come back from this. I can get back in the zone. I can remember what I was working on, and what I would find is I would sit in front of my laptop at a blank Word document, and I didn't even know what I was doing, and so one of the things that I often say is when you find yourself stuck or when you're in a funk, get curious. So I started getting curious and like, what is this? I've been recording podcasts on a fairly regular basis for a long time. Why am I having such a struggle doing this? So I lost some outlines and some scripts and the ideas that I had been working on and putting together. What is this about?
As I thought about it, I thought well, nobody likes starting over, at least I don't know very many people who like starting over, and that's one of the reasons people will stay in a place in their life that they're uncomfortable with because the alternative is to start something new, whether that's a new job, whether that's a new relationship. Whatever that looks like, I think it's difficult to start over, and for me at least I think I made it through 2019. 2019 was not a particularly easy year for me. I feel like I made it through 2019 with really some scratches and bruises and didn't come out very looking good. So I think starting a new year… In January, the year looks super long, and you're kind of starting over, and you don't know what's ahead, and you don't know what it brings, and you don't know how much control you have over what the year ahead is going to bring, and so as I was getting curious, I think that was something that started for me. I started to ask myself, okay like here I find myself in January, what's going on in January, what happened in December, is that feeding into this blankness or this stuckness that I feel? Like I said, I think 2019 was a really hard year in some ways personally I feel like I finished on a good foot, but I still have some open wounds about experiences that I had in 2019. Sometimes I think people look at a new beginning and there's some excitement or some adventure or possibility, and I think it just depends on where you're standing and what your perspective is whether you're a little bit hesitant or whether you're all-in, and I had to get to a place of saying, okay, there can be something beautiful about starting over. Last week, even this week I recorded a couple of podcast episodes and then was like no, that's not what I want to do. I had to get myself to that place of saying, okay, there is something beautiful also about starting over, even though it's hard, even though it feels uncertain. There can be some good things that happen, something liberating about beginning again, and so I have to kind of get that perspective moving into 2020.
So I was thinking as I was thinking about, okay so what podcast am I actually going to record and also release? I had recorded several and sent them to my producer who produces the podcast and then I email her and say never mind, don't do that one. I'm going to re-record it. Then she emails me like, hey, have you re-recorded one? And I'm like, no not yet. I'm gonna work on it. Then I delete it. I have to just get to that place where I start, and one of the things that has been important for me to remember is this isn't about perfection, and for most people, perseverance is what gets them through, not perfection. Perfection usually shuts us down and makes us stop and makes us doubt, and so I have to just persevere and just like one step forward, record a podcast episode and actually release it. So hopefully this is the podcast and you're listening to this podcast.
Now I want to… One of the things for me as I've been thinking about 2019 and what I could control and what I couldn't control and how that impacted me and what I need to learn going into 2020, I've been meeting with clients now for a couple of weeks back after the holidays, and it's interesting to me as I talk to clients and their perspective kind of coming through the holidays and their hesitancy. Some of them have said, I don't know, I'm just kind of like still like… I have one client who's saying like every week when I meet with him, he's like I'm coming out of the holidays, and he said today like, pretty soon I can't keep using the holidays as an excuse. I'm not quite sure. I feel myself coming out of the holidays but I'm not where I was before the holidays, and so I talked also to him about new beginnings. Most of us have a story or two or three or four about the idea of a new beginning and how there's some feeling of liberation and a new beginning, but the new beginning wasn't what we thought, and so we kind of have some self-doubt or some hesitancy to go all-in, and that's hard to do. It's hard to show up and keep persevering, and yet it's perseverance that really makes a difference, and it's not perfection, and it's not life going the way you want it to, and it's not about having control and having certainty.
So as we start a new year, one of the things I was thinking about as I have recorded multiple podcasts and thought about outlines for podcasts is this new beginning idea, like what are we doing when we're coming together? What are we doing at the beginning of anything? And I've had a couple of new clients that I've taken on in this new year already, and so it's been in the back of my mind as I've met with these new clients, and some of what we're doing is we're synching energies. To start well, we have to slow down, and we have to increase our awareness, and we have to become intentional, and oftentimes we move pretty quickly. Our world moves very quickly. We move very quickly, and we rush past and miss things that we might otherwise really be able to absorb or digest and grow and be fed and gain meaning out of.
I was talking to somebody the other day who is having to start something over again, and as we were talking back and forth and sharing kind of the feeling of like ugh, that feeling of having to start something over, and I had shared about losing my podcast outlines, and she was feeling like when I have to start something over, I'm starting from zero, and I recognize like I'm feeling that same way with this work that I've done during the holidays when I was taking some time to rest and relax and refuel myself and clear my head and gain some clarity, and that's kind of the headspace that I was in as I was working on these podcast outlines, and then it's just gone and I'm back at zero. And as we were talking and sharing kind of our feelings about having to start over, I realized each time we start something new, we're really never starting at zero. I think like starting at zero would be like not having learned a lesson or not having something to build from or to grow or learning that how I did it wasn't the right way or that I made a mistake. Hopefully next time I will remember to make sure that my cloud is on so these documents are auto-saved, so I don't think it's true that when we have to, when we're faced with a new beginning that we have to start from zero.
Now I'm also a big believer in learning through experience, and it's uncomfortable for me. When I talk about it with clients, it's the last kind of learning they want to do. We want to do book learning or we want to do brain learning and just get our body to follow, and I totally acknowledge, I'm there too. I want to learn that way as well, but the reality is our brain works with our body, and most of the time, our brain actually follows and takes cues from our body, and so really to learn some things, we have to experience it. It has to be an embodied thing for us to kind of have that memory that then we are actually learning from. So I was thinking about this, and I was thinking, well when is the last time that I did something new? And fortunately, I mean I am getting up there in age. This year will be a significant birthday for me. The good news is it's not that long since I started something new, and so I can remember what that felt like.
In 2019, I've shared this before on the podcast, in 2019 I wanted to for a while, and it wasn't exactly starting new, but I wanted to take swimming lessons. When I started taking swimming lessons, my instructor, I signed up for adult swimming lessons one-on-one with an instructor, and he asked me, do you know how to swim? I said, well I know how to not drown, and I said, I don't know. I took swimming lessons, maybe I was five, maybe I was six, I don't know. So I know what somebody who has learned how to swim and took maybe two summer classes of swimming lessons, that's what I know. You know, I'll go in the water and play in the water, but it's not like I can go swim laps and have this great form or something. That was a really good opportunity for me working up to… like I had been thinking for a while this is something I want to do and just kind of kept kicking that idea down the road, so even that was kind of a new start to me thinking about and like, okay, I'm going to set a date, and I'm gonna do a Google search and look at adult swimming lessons, and what are my options, and where do I want to do this, and how does this look? All sorts of things. That's the beginning of starting again. I hadn't actually taken that step to actually start again, but it was in my head, so I remember how it felt the first time I showed up to swimming lessons. I took swimming lessons weekly from January through June, so until July. So for about six months I took swimming lessons every week, and I think I only missed actually one week during that time. And I remember that feeling of like showing up and having to acknowledge I don't really know what I'm doing, and there were multiple times where my instructor would explain like you need to do this or you need to do that, and I didn't know what he was talking about. I didn't have a reference point, which is part of the unsettling part of starting again or a new beginning. It's something we're not familiar with, and especially the older we get… you know, at my age, I know a lot of people my age who do a lot of great things and are still very active, which I think is awesome and I want to do that as well, but I could live my life and just like think that like I've done most things, and so I don't need to start new things. I've kind of learned what I need to learn. I like to think I'm fairly functional, so I could get by, but I don't know that that's really living, and I think there's something to, if you can remember back to the last time you started something new, what did that feel like? What feelings, where did that feel in your body? What thoughts did you have to work through to get yourself to do something new and to step into an experience that you didn't necessarily have all of the knowledge for?
And maybe it's time to do that again. If you haven't done something new for a while, that process is healthy for us, and we learn something from going through that. Do we get nervous? Absolutely. Do we have doubts? For sure. Do we question, like why do I want to do this? Do I have time? I'm too busy. I've got other things to do. I have other important things that I should be giving my priorities to. Sure. All of that stuff is going to happen, but maybe it's time to do that again, to start something new, to allow yourself to kind of settle into that whole process of what we go through when we're starting something new or going someplace we haven't been before or starting something we haven't done for a long time. Maybe it's time to take a risk, to step outside our comfort zone. If you haven't stepped outside your comfort zone for a while, first of all, you're super lucky, and secondly, it's probably time for you to step outside your comfort zone and start something that you haven't mastered already and that isn't just part of your normal routine.
Now you may be asking me, why would I do that? And I do think there's something about some of the things like swimming that I started in January, it became like a routine in my life. In December, in January of 2020, I'm still swimming. I'm not doing it with lessons, but I go to the pool several times a week, probably three, maybe four times a week if it's a good week, and I swim laps, and there's something about that practice that I think has helped me hold myself during the uncertainties and the unplanned and the challenges that 2019 brought. If I had some stresses that I was carrying, I went and I swam. If I couldn't get out of my head, I went and I swam. If I was having a good day and things really went well, I went and I swam, and I think it was this practice that just… I mean I hear runners talk about this. I'm not a runner. I don't know that I ever will be, but I hear runners talk about that, or anybody, you know, people who do yoga or meditation on a regular basis, it's this practice that regardless of what's going on in life, I do X. I go and I do this, and that kind of steadies me and pulls me through one day to the next and one week to the next, and I get through my life by having a practice, whatever that is.
So as I was thinking about starting something new like a new year and some new goals that I have, which I also had some new goals at the beginning of 2019, and those did not happen the way I hoped, and there were some things beyond my control, so I'm going into 2020 a little bit more gun shy. I've also got things in my life that I can return to on a regular basis, and I think that's important when we are starting something new, it's also important to have something that is old and that we return to over and over again and that kind of holds us and launches us into taking on something new. I was thinking with somebody just this week also about kind of my gun shyness of moving in and starting something new, and I have some things in the works and I'm moving forward, just haven't been recording and releasing podcasts, but I've got some things in the works and I'm moving forward, and I was saying like I've gotta kind of get out of my head, I've gotta get out of my own way, and I feel good about kind of the plan that I have and the steps that I've outlined to get there and the support that I have to hold me through this, and she said, I sense that there's some major learnings that had to happen in order for this next level of success to come to you. And at first I kind of heard that and I thought, well that is a nice way to reframe what I felt. I don't know that that's how I would say it, but then I started to think, well why can't it be said that way? Why can't I think about it that way? Why can't I hold that thought? I have learned some things through experience, and with experience comes all those unpleasant things, the uncomfortable feelings, the anxiety, the nervousness, the doubt, the insecurity. All of that stuff comes, but that's also part of growth, and that's also part of learning and moving forward and evolving yourself and moving to a new level.
And I was thinking about that, and I remembered a book I read years ago. The book "All I Really Need to Know I Learned in Kindergarten", and in that book, Robert Fulghum is the author, and I mean he has a great, like you can Google this and you can see all of the things he says, like everything I needed to learn I learned in kindergarten, and he has, you can buy things to hang in your house and a different list, and I think it's a great thing to have and to kind of remember we did learn some pretty great things when we were young, and maybe life has tossed us about, and maybe we've become a little bit more skeptical or maybe we've become a little bit more cynical, and it might be time for us to step outside of the life we've been living in order to create something new and to reconnect with some growth and some learning and some important things like we had to learn in kindergarten. For most of us when we went to kindergarten, it was this new time of life and we learned a lot of things. So for example, he talks about some of the things he needed or some of the things he says we learned in kindergarten, for example he says we learned to share everything. We learned to play fair. We learned that we don't hit people. We learned to put things back where you found them, to clean up your own mess. Don't take things that aren't yours. Say you're sorry when you hurt somebody. Wash your hands before you eat. Flush. Warm cookies and cold milk are good for you. Live a balanced life. Learn some, drink some, and draw some. And sing and dance and play and work every day some. Take a nap every afternoon. When you go out into the world, watch out for traffic. Hold hands and stick together. Be aware of wonder. Remember the little seed in the styrofoam cup. The roots go down and the plant goes up, and nobody really knows how or why, but we're all like that. Goldfish and hamsters and white mice and even the little seed in the styrofoam cup, they all die, and so do we. And then remember the Dick and Jane books and the first word you learned, the biggest word of all, look.
And as I remembered that, I remembered another part of the book that really spoke to me when I read the book, and he was talking about how he used to sit in his office at home and listen to the neighbor kids playing hide and seek, and Fulghum talked about that from where he was at in his office writing that he had noticed a kid under a pile of leaves just under his window, and he had been there a long time, and everybody else had been found, and this kid wasn't getting found, and so Fulghum says that he yelled out the window, "Get found, kid!" And he says, I probably scared him so bad he wet his pants and started crying and ran home to tell his mother, and he, the author writes, it's hard to know how to be helpful sometimes. But then he tells the story of a doctor who discovered he had terminal cancer and he knew he was dying and he didn't want to make his family and friends suffer through that with him, so he kept a secret and he eventually died. His family and friends were angry that he didn't feel as if he needed them and he didn't trust their strength. It hurt him that he didn't say goodbye. Fulghum writes, "This man hid too well." Now I think we've become a version of a society that hides too well. When you look at social media, most of us are presenting our good side of life and that public appearance that we're comfortable with, and this is what we're comfortable with people knowing about us and seeing about us, and we get to control all of that, and that's a way for us to hide. We play this adult version of hide and seek, and then we don't get found, and we get hurt, and we get mad, and we forget how to get found, and we forget how it feels to be found, and that's all about showing up and being who we are, the good, the bad, the otherwise. How can we be found? And the truth is things don't just get better because we get older or we learn more things or we become better at some things. That process has to be repeated over and over for us, and as he talked about that first word that we learned, the biggest word of all, look, and what are we looking for? And what can we share and what can we see if we are really looking?

Now my mom died, this past December 30 was five years from the day that she died, and we weren't expecting her to die. She was fairly young. She was 68. I mean, she was getting older, but like the month before, most of us as siblings and my mom had gone to Disneyland, and she was a trooper. She tromped around southern California with all of us and the grandkids. It was kind of a hard trip for her for a couple of other reasons, but she was 68. She went on the rides. It's not like she just sat and didn't participate or get into it, and then month later, she died, and it was pretty unexpected. We're not really sure what happened because she wasn't sick. She didn't have a diagnosis. She just died one day, and so five years was… yeah, five years was this December 30 of 2019, and my oldest sister, she's currently the only one of the siblings who lives out of state, and she started working on a video about my mom. I think she started working on it within the year probably after my mom passed away, and so we typically as siblings all get together on that day to kind of remember mom, and we have an activity that we do. So 11 years ago, my family started this pie contest, and all the men in the family… so each family, usually it's the dad, but like the sons can participate of whatever, so they make a pie and then we have a contest, and of course there's a trophy involved, and it's a pretty big trophy. It's… my brother picked it up at a second-hand store added a little pie to it. It has a first place and all of this stuff. I'll include a picture. And we've been doing this for 11 years, and my mom loved that we did this. She thought it was so fun, and we all think it's a lot of fun, so that's one of the things we typically… Before my mom died, we held the pie contest usually the weekend of Thanksgiving, but once my mom died on December 30, we decided because that was something she really loved that we would move that to December 30 in honor of her and in memory of her because that was something she really loved. And so typically we all get together on the 30th of December, which is kind of convenient because people have a little bit more flexibility with work and things like that that week between Christmas and New Year's, and we get together and we usually as adults, siblings, and spouses, we go out to dinner, and then we go back to my brother's house and we have the pie contest, and the grandkids are there and we have a lot of fun.
And one of the things… I did… I feel like this Christmas season, this holiday season, I mean some of it was things that maybe I put in place so that that would happen, and other of it it just kind of happened where I was able to really have some connections with friends and family that I don't usually get to have, even at the holidays, and the conversation went beyond just like, hey, how are you? Good, how are you? How are your kids? It wasn't just the run-of-the-mill conversation. We actually were able to talk about like what's really going on in your life and what are the struggles, and let me show you my struggles too because I don't want you to think that you're the only one who struggles? And just really some meaningful connections, and then my family was able to do this as we gathered on Christmas Eve, I had brought something for us to kind of get to know each other and maybe have some conversations that we don't typically have, and so my sister-in-law had brought up, maybe.. she just said, I've noticed we get together every year. We do the pie party in honor of you mom. We get together on that day, but we don't necessarily talk about your mom, and I'm just wondering if maybe we want to do that, and I think… I mean, I said I don't know that it's abnormal for people to take some time to be able to kind of grieve in a group, like sometimes you have to do that individually before you can do it in a group, but we all kind of felt like, yeah maybe, it's been five years, maybe this year that will be something good to happen, and it was good to happen. My youngest brother had written up a bunch of questions, both good and bad questions. They weren't bad questions, but it wasn't just like let's remember Mom in the best way possible, but like let's remember the reality of who Mom was, good, bad, and otherwise, because that's what human beings have in their life. And he just kind of put them in a bag and we'd draw out a question and then you'd answer that question. Maybe it was like, what's your favorite memory of Mom camping? My brother-in-law got a question, what's your favorite, or what's your first memory of Susan? So it was kind of fun to have the grandkids hear some of those stories, for us to kind of talk about some of those stories, and we realized it was like 10:30 at night I think when we were like, oh wow, what time is it? Kind of just lost track of time as we were able to be together, and we were able to do that several times as siblings, which is something I really feel like is important for me. That human connection always refuels me.
And so we didn't have a chance to watch this video that my sister has been working on since my mom passed away, so she sent us all… she was already planning to send us a digital copy, and she did an interview with my mom's dad, who outlived my mom. He's since passed, so that's kind of nice to have a video of my grandpa talking about his daughter, my mom, and then she interviewed my mom's four siblings and then one of her siblings had already passed away, so she interviewed that sibling's spouse, and so there were five people who have known my mom most of their life to be able to talk about my mom, and it was really nice and kind of good to hear some of the stories that I've heard before or some that I haven't quite heard before and to have them tell that and to slow down. I really appreciated them spending the time to do that, but one of my uncles was talking about and he said, I know Susan was a human being, so I'm sure she faced challenges because human beings do, but when I think about Susan, I can't think of any challenge that I knew that she had. Now I've shared on the podcast before some of my challenges growing up in the family that I grew up in, so I'm listening to that and I'm like, what? And one of the first things… I actually had to pause the video for a minute, and I was watching it, my husband and my oldest daughter were in the room with me watching it, and I said, and then Susan got divorced and the kids started talking about how awful life was with their dad. Like, hello, there's that piece. And for a minute, that whole part from the book "All I Really Need to Know I Learned In Kindergarten" came back to me, and I was like, oh we hid too well. But then I thought, I don't think we did. I don't… I think there were things there for people to see if they were looking. I know there were things there for people to see if they were looking, and I have kind of some mixed feelings about that because we do come from a time and a place where we say it's not my business. What happens in another family is not my business. What happens in Vegas stays in Vegas. I don't necessarily think that's healthy, and I came from one of those families where it looked like we hid too well, but really I think people didn't know what to do if they looked beyond the surface, even though sometimes that surface and what the reality was really didn't have any space between it, like it was, to me there were things that were really obvious that there were some serious issues in our family.
So when I went back to that "All I Really Need to Know I Learned In Kindergarten", I loved that whole idea, like that first word that we learn, the biggest word of all, look. There's so many things for us to see if we will look, and yes, sometimes when we see and sometimes when we look, that comes with some pain. I was talking to my hairstylist. I went in to get a haircut at the first of the year, and I was kind of telling her about the video my sister had made and that I enjoyed it. I shared with her that part about my mom not seeming to have any struggles, and we were kind of talking about my feelings about that. I've had this hairstylist for years, and she said, well what would you do? I shared an experience where I know neighbors witnessed things that should not have happened, and they witnessed it because it happened like right in the front yard as everybody's like driving to church, so I know that that happened, and nobody said anything. I went to church and nobody said a word to me, so she said like, what do you think people should have said? Or what would you say? If you were a passerby and you saw that, what would you say? And I said, well I think there's a delicate line between being intrusive and being curious, and I think just saying something like, hey, are you okay? Or hey, is everything okay? And I think if we kind of went back to some of those things we learned in kindergarten, where we were really kind of learning in a different way how to be in relationships outside of just our family relationships because the world when we go to kindergarten, all of a sudden, the world gets a little bit bigger, so I like that idea of when we go out into the world, watch out for traffic, whatever traffic that might look like. Hold hands and stick together. We don't have to be intrusive. We don't have to fix all of the problems that we see, but I think we can check on each other and we can look and we can see and we can just say like, hey, I saw this, or hey, I noticed this, or hey, how are you? And I think that can make a difference, and maybe that's something that we start this experience of being able to look and to maybe look with some new eyes and to see some things that maybe before we weren't willing to see, and to recognize that we are prepared for moments of new beginnings, and new beginnings, while they can be intimidating and while they can be very uncomfortable, new beginnings are a good thing, and to feel what it's like to learn something new, to start from scratch, those are helpful experiences, and I think sometimes we can go through seasons in our life where we question, what am I doing? Or why did I do this? Or nothing that I'm doing is working, and why am I even doing this? Nobody's paying attention, or nobody's noticing, or it doesn't make a difference, but I also think that's not the whole story. That might have been the story that year. It might have been that story for several years, but that season of life also may be preparing you for what is to come and what's around the corner that we can't see, and so I think we've got to continue to show up. Again, this isn't about perfection. This is about perseverance, and so we show up, and we stay the course, and we keep taking risks, and we keep being brave, and we keep putting our feet forward, and we keep putting ourselves out there because the world needs us, and the world needs you, and your season will come.
At the end of this episode, I want to remind you that your story matters. Remember there's something meaningful in every chapter. Don't wait to share your story until it's finished. Until next time, Jackie.