Mother-Enmeshed Men…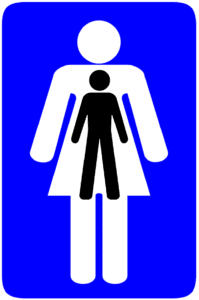 Men who have had an enmeshed relationship with their mother struggle with a range of problems regarding commitment, self-esteem, sexual dysfunction, over-caretaking, and addiction. This workshop enables them to:
Identify the trappings of enmeshment
Understand the impact of enmeshment on their erotic template
Cope with underlying anger and guilt
Develop strategies to help them to break free from inappropriate loyalties and learn to live within healthy commitment
Healing Paths, Inc. is excited to be hosting this Ken Adams workshop!  It will feature his tried and proved curriculum for helping Mother-Enmeshed Men (MEM) move from ambivalence into commitment and purpose.  Developed by Dr. Adams and his team of associates, the MEM Intensive Workshop creates a unique healing process for those with specific therapeutic needs. This retreat will be held at the peaceful OLG Monastery in Phoenix, Arizona.
This workshop will be held at 5 PM on January 10, 2019, to 12 PM on January 13th
___________________________
Cost: $2,100 including lodging, meals, and materials – Space is limited, call for details or to register today – Co-Facilitated by Jon Taylor, LCSW, CSAT and Ken Adams, Ph.D., CSAT-S
Previous participants report:
insights are piercing…more progress than I dared hope
helped me break through that brick wall…found the core cause of my addiction
healing…growth-inspiring…empowering…freeing – a sense of freedom, space & possibility I didn't have before…I can live a life that pleases me
a pivot point of my life, a springboard into a breakthrough I'd never had before
Please contact us to set up your free 20-minute consultation to see if the MEM workshop is right for you.
About the Facilitators
Jon Taylor, LCSW, CSAT
Jon has been helping recovering addicts and their families for 8 years. With an emphasis on healing trauma and understanding the impact of intense emotions on recovering people, Jon enjoys the work he does with men and women in recovery and recovering couples.
Jon has been featured on Sex Help with Carol the Coach and The Worth Recovery podcasts talking about managing big emotions in recovery.  Jon can also be heard co-hosting his weekly podcast Thanks for Sharing in the iTunes and Google Play stores (www.thanksforsharingpodcast.com).
"I have now worked with Jon on multiple occasions running the MEM Workshop and have been impressed with his command of both the content and the spirit of the curriculum as well as his clinical perceptiveness.  Jon's presence adds greatly to the healing impact of the MEM workshop."

-Ken Adams, Ph.D., CSAT-S Licensed Psychologist and author of the MEM Workshop
Kenneth Adams, Ph.D., CSAT-S
Dr. Kenneth M. Adams began his professional career in 1981 treating children, adolescents, and their families. In 1985 he began private
practice with the Children of Alcoholic Parents program, an outpatient program for the treatment of adults who had grown up in alcoholic families. It was there, that he began to notice that many of these clients had addictions and enmeshment issues, two of his primary specialties today. He wrote his first professional article in 1987 on covert incest and sex addiction in alcoholic families and has since written three books and numerous peer-reviewed articles.
He was the co-recipient, along with Don Robinson, of the 2001 Reader's Choice Award for "Article of the Year" – Shame Reduction, Affect Regulation and Sexual Boundary Development: Essential Building Blocks in Sex Addiction Treatment voted by subscribers of Sexual Addiction and Compulsivity: The Journal of Treatment and Prevention.
Dr. Patrick Carnes, internationally recognized author and expert on sex addiction, wrote the following in his review of Ken's first book, Silently Seduced, "Author, Ken Adams, is one of those rare combinations of competence as a writer, clinician, and researcher. This book is developing a loyal readership fast, which is probably because Ken is one of the more astute observers of the connections between shame, abuse, and sex addiction."
Dr. Adams has gone on to co-edit the Clinical Management of Sex Addiction with Dr. Carnes and received an enthusiastic endorsement from him of his new book, When He's Married to Mom.
Today, Dr. Adams maintains his clinical practice and directorship at Kenneth M. Adams and associates. He is a Certified Sex Addiction Therapist (CSAT), a CSAT supervisor, and CSAT training facilitator as well as an EMDR practitioner. Along with his associates, he is continually developing new program services to meet the needs of addicts and their families as well as adult victims of childhood abuse. He does regular speaking engagements and media appearances. He has appeared on national and local television and radio.
In 2010, Dr. Adams was part of a focus group set up to advise the Office of the Director of National Intelligence on developing criteria for security clearance of federal employees. He specifically advised this office on matters related to sex addiction and personality disorders.
Renee S. Katz. Ph.D. has said the following about Dr. Adams: "Outstanding! Dr. Adams is an engaging, stimulating presenter. His material was thorough, substantive, sophisticated, and totally accessible. I've already applied many of his concepts to my work and look forward to hearing more."
Murray David Schane, M.D., Chairperson of the 2010 Male Survivor Conference in NYC, had this to say, "I want to thank you for giving a most stirring and significant presentation. The feedback has been overwhelmingly positive, even exultant. The impact on the attendees had personal appeal for everyone and so contributed to actualizing the theme of the conference: hope and healing. Your speech on mother-son enmeshment was a major contribution to an area often ignored, suppressed and over-looked. Many men commented to me on how valuable they found your presentation."
Dr. Adams is a member of the American Psychological Association, Michigan Psychological Association, Society for The Advancement of Sexual Health(SASH), and International Institute for Trauma and Addiction Professionals (IITAP). He is an advisory board member to SASH and IITAP and an editorial board member of Sexual Addiction & Compulsivity: The Journal of Treatment and Prevention.